PICCADILLY'S JOKER'S WILD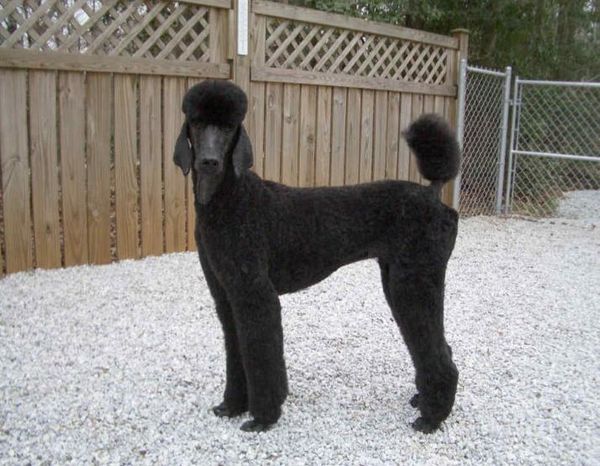 Blackjack, mostly just called "Jack", is my very first Standard Poodle, still young at heart, and the reason I fell in love with the breed.   I did not choose to show Jack, though his father is a Champion.   However, he is the love of my poodle life, the sweetest, gentlest, most devoted companion anyone could want.   I have no doubt he would protect me to his last breath!   Jack "trains" all my new kids, and he also trains me - - I used to practice my grooming skills on Jack, and let me tell you, he's had some very interesting haircuts!   Gotta love this boy!

Jack's future includes aging gracefully as a poodle of leisure!    He lives for a "Good Boy!"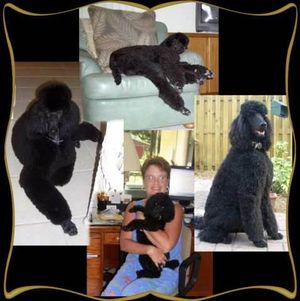 Jack holds a place of honor as my first standard poodle, and has always been a companion pet.  I have not posted his pedigree.
Click HERE to return to The Boys of Calisun.